2021-22 BASKETBALL HAPPENINGS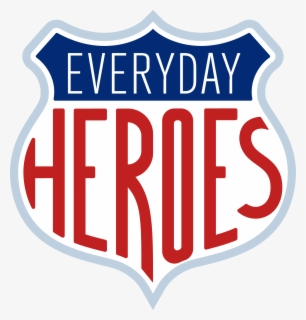 DRHS HIGH SCHOOL STUDENTS/DRSA COACHES A LIGHT IN THE COMMUNITY!!!
Please read this article that an anonymous member of our community wrote to the DRHS Varsity Head Basketball Coach Sean Kovar. We are proud to have these two young men, BEN JOHNSON and ALEX RODRIGUEZ, be a part of our DRSA Youth Basketball Program (8th Grade Boys Coaches). Way to make an outstanding impact on your community!
I just wanted to share a story with you about a couple boys that I think are on the DRHS basketball team. Not sure who to send it to so hopefully you can pass along as needed.

My son and I were eating at the McDonald's near Belmar this evening and a couple boys walk in wearing Dakota Basketball shirts. My daughter is a freshman at Dakota so they caught my eye right away being that we were far from Dakota.

I noticed a manager talking on her cell and reading the McDonald's address off a paper on the wall to whoever she was speaking with. Then I see her in the middle section of the restaurant with another employee but the booths are really tall so I can't see what's going on. Then the DRHS boys hop out of their booth and go over. I stand up to see what it going on and a man is sitting in a chair in a very out-of-it state. The 2 boys went over to help lay him on the floor. One of the boys came over to tell me he thought that the man was having an asthma attack and the man didn't have his inhaler. The fire department and ambulance came and took the man to the hospital.

I told the boys that I thought it was really awesome how they sprang into action and helped. I am very proud of them. I wish I would have gotten their names but wanted to share this story anyway. Always a wonderful thing to see kindness and selflessness especially in the younger generations.

Thank you!!
2019-20 BASKETBALL HAPPENINGS
Team Service Project
The 7th Grade Boys Team and 2nd Grade Boys Team, both coached by long time coach Matt Davison, came together for brunch over the last weekend and did a combined team Service Project. All the players and their families helped fill boxes for Operation Christmas Child, which sends these boxes filled with small goodies and necessary personal care items to underprivileged children all over the world. They packed 50 boxes for kids who have likely never received a gift or felt loved! What an amazing group of players and parents we have in this Dakota Ridge community! Thanks so much for your time and dedication and you compassionate hearts! You're the best!!
2018 GIRLS SUMMER BASKETBALL CAMP
hosted by Coach Diane Thompson and the DRHS Lady Eagles Basketball team!
2017-18 Dakota Ridge Sports Association Basketball News!
Fall Development Program Success!
Comments From a Parent:
"We have been EXTREMELY happy with this program. Other camps we have attended have left the girls out. Not, the Dakota Ridge Program...it is inclusive with positive team expectations and demonstration by the coaching staff. I feel my daughters skills have improved more during this camp then they did all last year. The coaching staff is doing such an amazing job and I can't speak highly enough of them and their positive influence on he girls."
"Thank you for what you have been doing!!"
2017 Girls Summer Basketball Camp Hosted by Dakota Ridge High School and Coach Diane Thompson!
2016-17 Dakota Ridge Sports Association Basketball News!
2016-17 Season Leaders and Tournament Winners!
Conratulations Coach Tom Doyls and his 4th Grade Girls Team - Division B Regular Season 1st Place and Tournament Runner up!
Congratulations Coach Matt Davison and his 4th Grade Boys Team - Division A Tournament Runner Up! Great Job!
Congratulations Coach Bill Snyder and his 5th Grade Boys Team - Division B Regular Season 1st Place and Tournament Champions! Way to go!
Congratulations Coach Rudy Rodriguez and his 6th Grade Boys Team - Division Gold Regular Season Tied for 1st Place and Tournament Runner Up! Awesome!
Congratulations to Coach Corey Medo and his 7th Grade Boys Team - Division A Regular Season 1st Place and Tournament Champions! Fantastic!
Congratulations to Coach Jon Reitan and his 8th Grade Boys Team - Division B Regular Season 1st Place and Tournament Runner Up! Super!
2016-17 Dakota Ridge Sports Association Girls Season Starter Clinic
Dakota Ridge High School Women's Basketball Program
2016 Just Play Sports Fall League Champions! Our own 6th Grade Boys Eagles Team! Way to go guys! We are so proud of you!
DR Eagles Basketball Champions at this past weekend's 2016 MAYBB tournament at Wheatridge HS. Our Eagles went unbeaten against several club teams to take this weekends tournament! Congratulations boys!